"There were tears. I am so beautiful." || Duluth Boudoir Photography Interview with Megan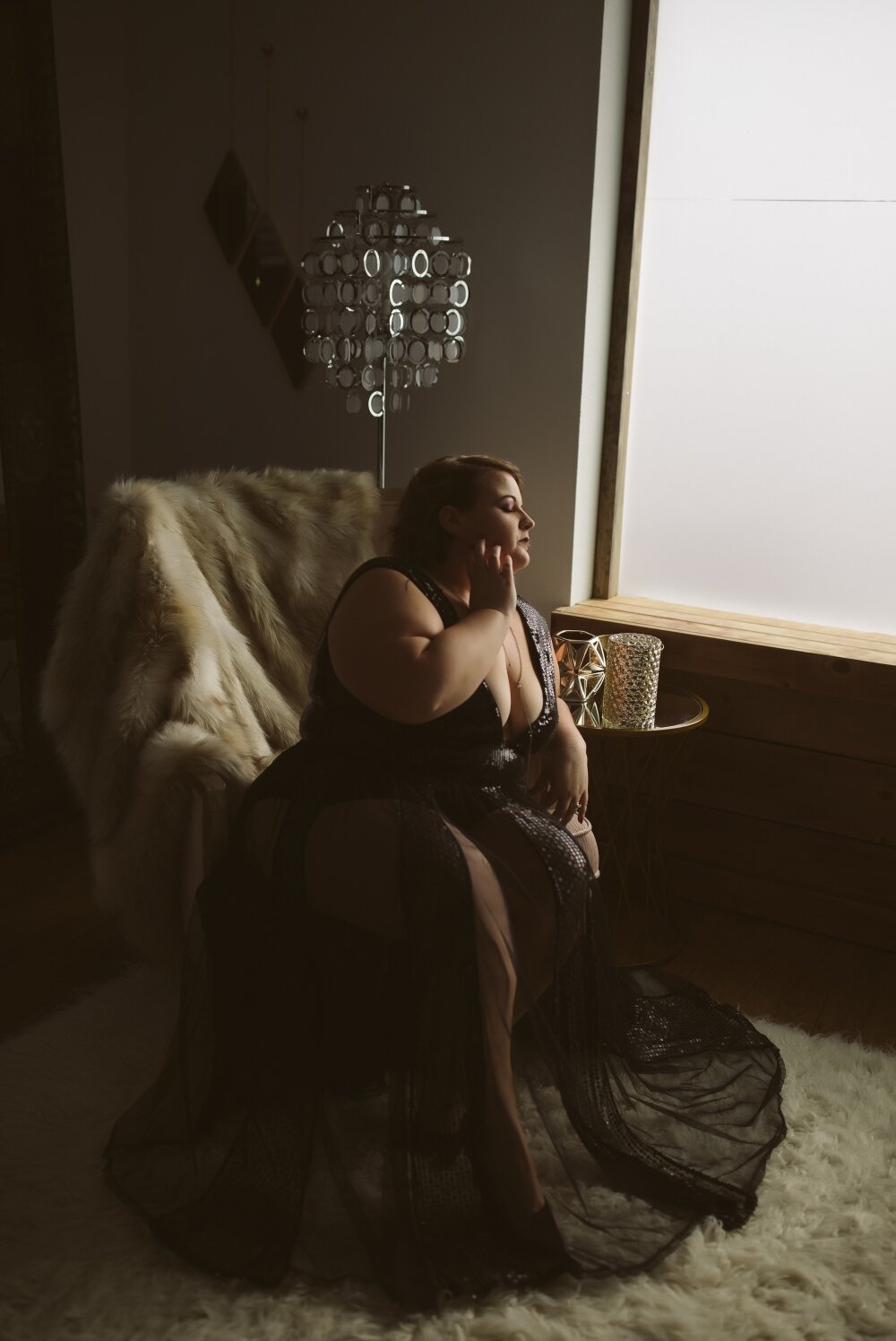 How Old Were You At Your Session? 28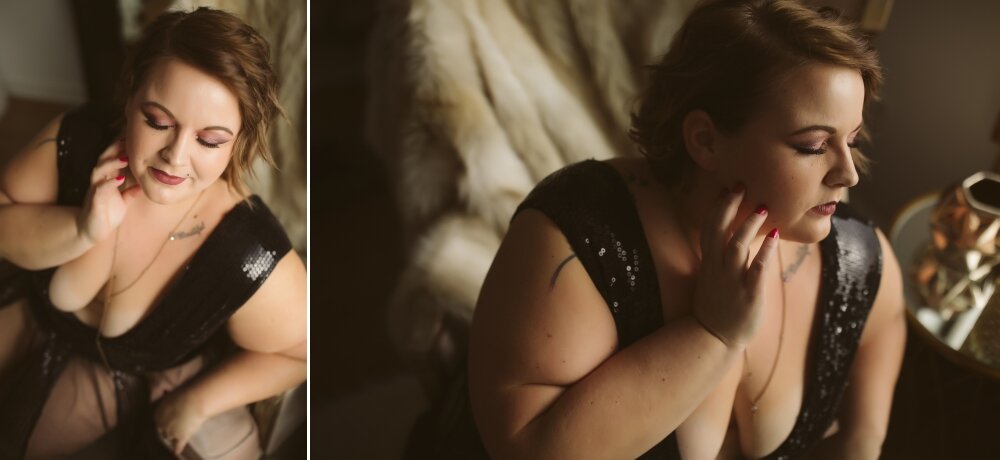 What made you decide to book a session? I went to the Wedding Expo with my girlfriend's, they had a great booking deal and I thought if not now, then when? Sometimes you just have to take the leap and do something that isn't in your norm.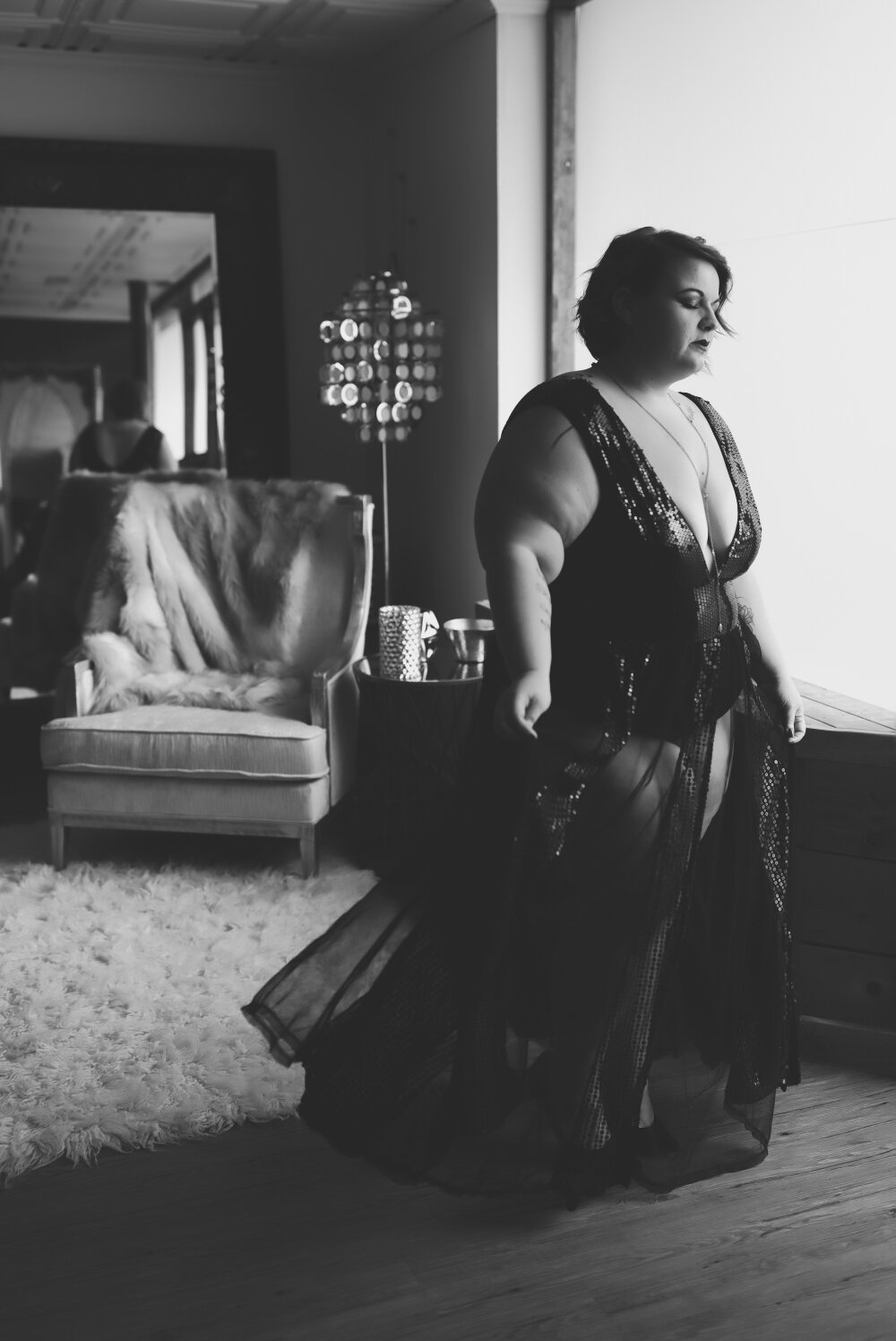 What were you most nervous about for your session? I was most nervous about not finding something that would fit well with my shape and also not feeling my confidence like I do when I'm fully clothed. Let me tell you that all went away after the first 10 minutes.
Describe your experience. Oh goodness. AMAZING and nothing short of it. I had thought of canceling at least 10 times. Even walking up to the door I thought "what am I doing?" Walking in I was greeted by Katie and Emily and a cute pup! haha The minute I stepped in I felt the love. The room is so pretty, the closet was beautiful and of course the ladies were GORGEOUS. I felt the love the entire time I was there. Compliments left and right. I was soo comfortable in my own skin around them. The shoot itself was extremely fun, I laughed and I just about cried. Jes I think has a way of doing that. 😉 I didn't want to leave. it was such a GREAT day. I highly recommend doing it for yourself.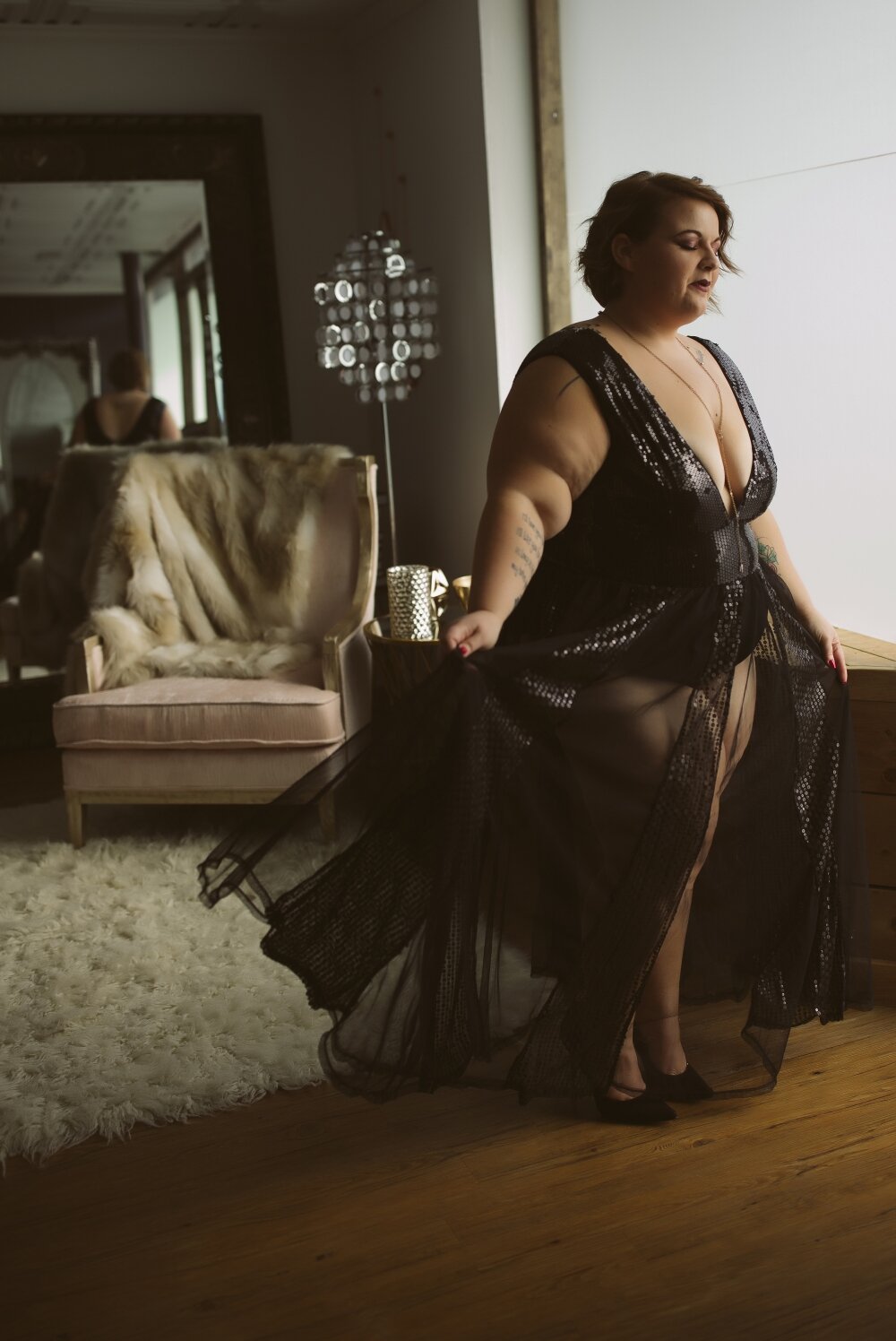 How did you feel about yourself after your session? Words cant even descried how confident I felt and how much love I gained that day. on another note, I was exhausted. Who knew posing would take so much out of you?? LOL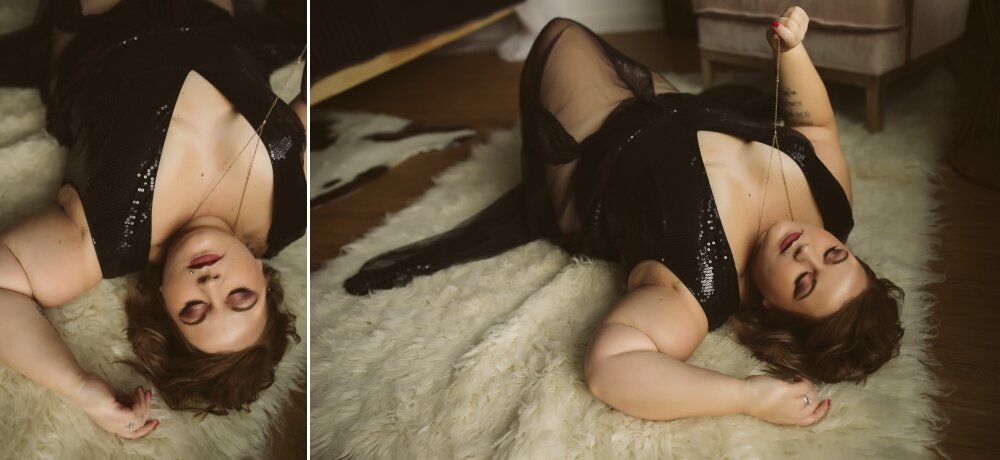 Were you nervous before your viewing session? SOOO Nervous, scale of 1-10 I was a 50. I know Jes is talented, but I didn't know how I was going to photograph in these pictures.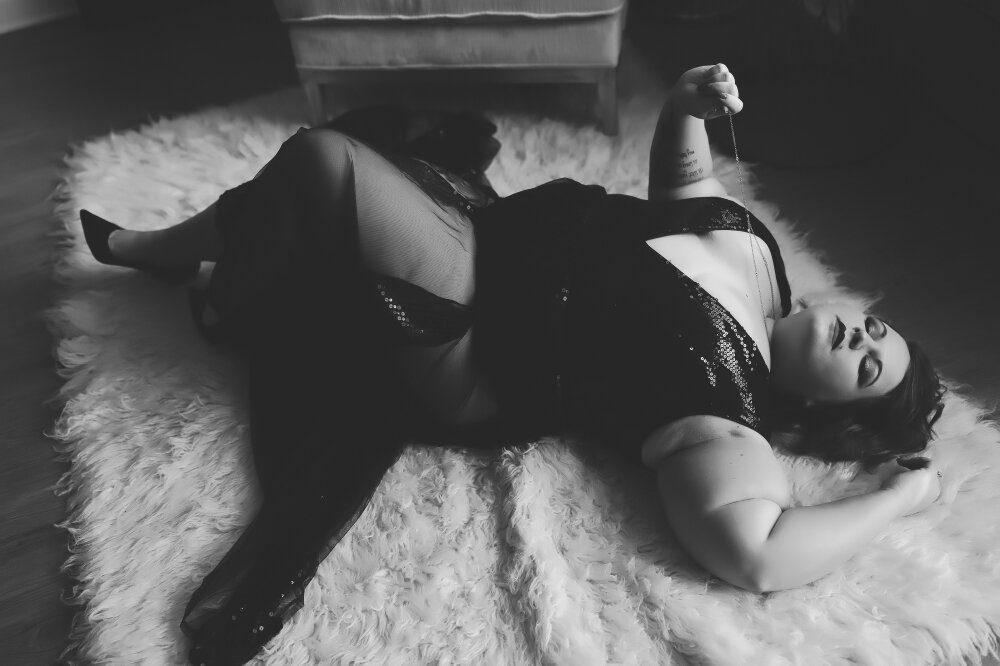 How did you feel about yourself after seeing your photos? There were tears. I am so beautiful.
What were your favorite products? the view master is my favorite but I'm so happy I am getting an album too!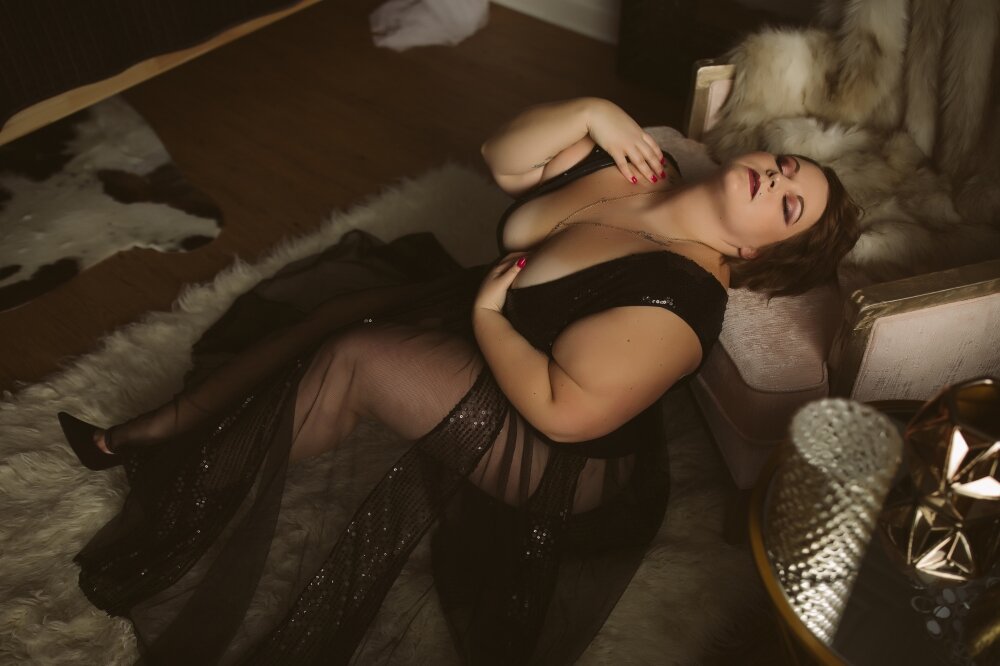 What would you tell anyone interested, but maybe hesitant, in booking a session of their own? DO IT! Don't hesitate. You wont regret this experience one bit.

How was working with Jes, Emily, and Katie? I need these ladies in my everyday life. They are there to make this day memorable and exciting. I love the sarcasm and jokes they use too. 🙂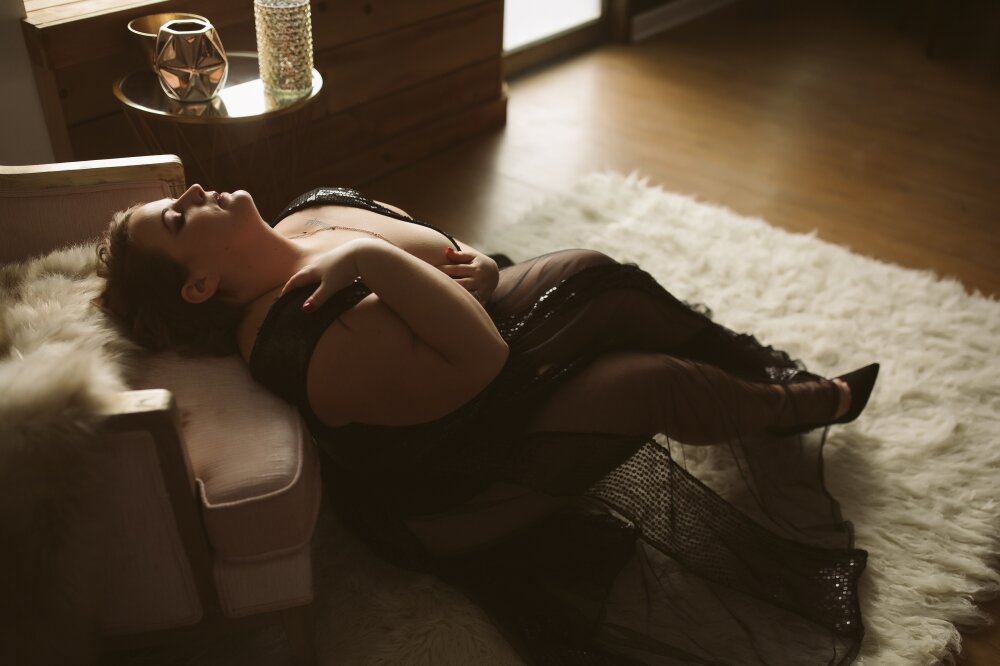 Will you be doing another session? YES!!