Kayleigh's Story | RAW Session at Duluth Boudoir Photography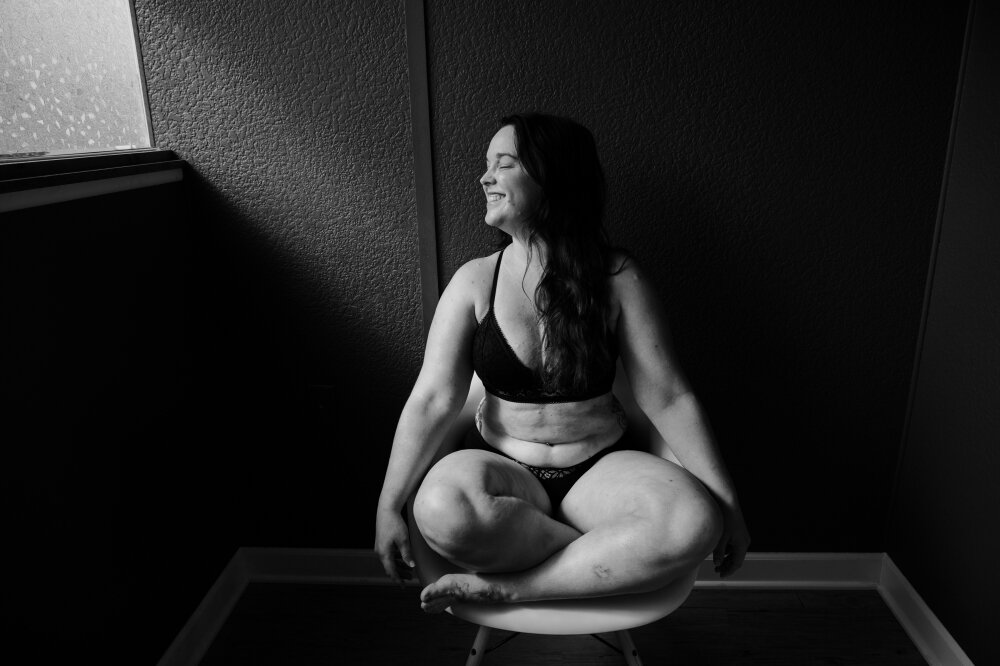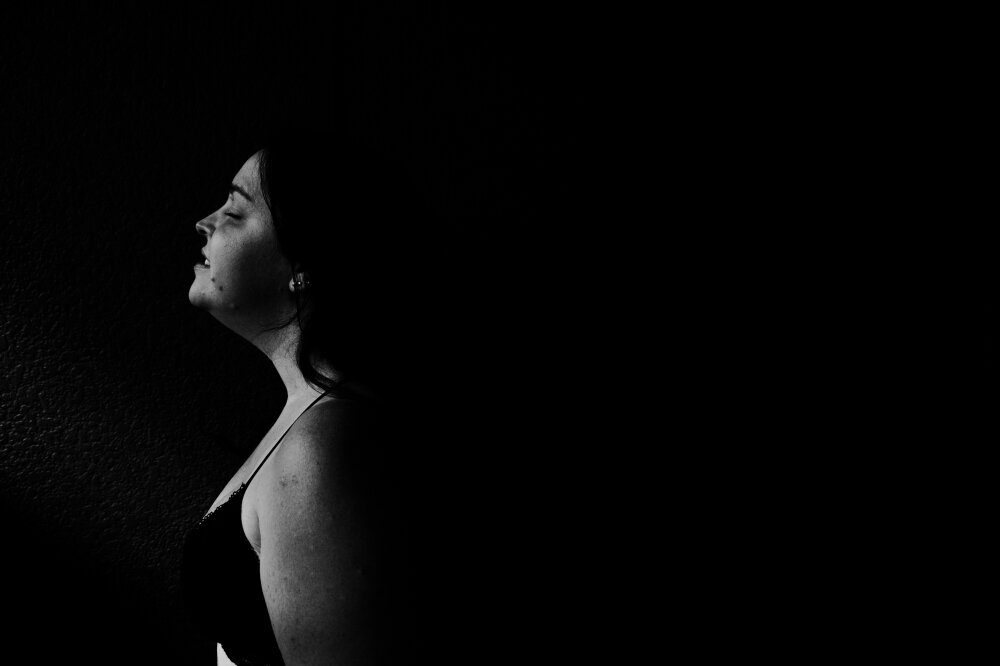 Loving the "New" Me
I had always been the "tiny girl". I'm 5'2 and was about 115 lbs. I had stayed active and would go to the gym on a consistent basis. However in Oct of 2013 things began to fall apart. I lost my Mom to Metastatic Breast Cancer. I was with her the day she passed away. I found her and attempted CPR while on the phone with EMS. I had been trained in CPR through my place of employment and even though I knew what I was doing I felt myself shutting down and struggling. After EMS came and I heard the words "I'm sorry , but" my heart sank as I now had to call my family and inform them of the worst possible thing ever "Mom is gone".
After all the calls were made and I got time off from work the planning began. Plans for the funeral and other arrangements. I was a lucky to have my family and coworkers checking on me or I would have been so lonely and struggled with grief. Looking back I didn't take enough time for myself to heal, I focused so much on everyone and everything else. It was after the passing of my mom that I started to fall off the bandwagon and not eat as good or workout as much as I should. Fast forward to the following year I had my Grandma pass away, gained some weight and was working way too much that my relationship with my boyfriend was starting to fall apart. It started to feel like everything was falling apart. Then one day my boyfriend made me feel the most ashamed of my body and my curves that I had. He said to me " you have really let yourself go" and "you need to take more pride in your body". It was all I could do not to burst into tears or punch him, maybe even both. All I could say was " I'm sorry my loved ones passed and I'm stress eating". I didn't think I had really gained that much weight. Him saying that made me question how men view women. Do men really want the skinny twigs ? What's wrong with curves? Needless to say I left him not long after this as I knew I needed to work on myself both mentally and physically .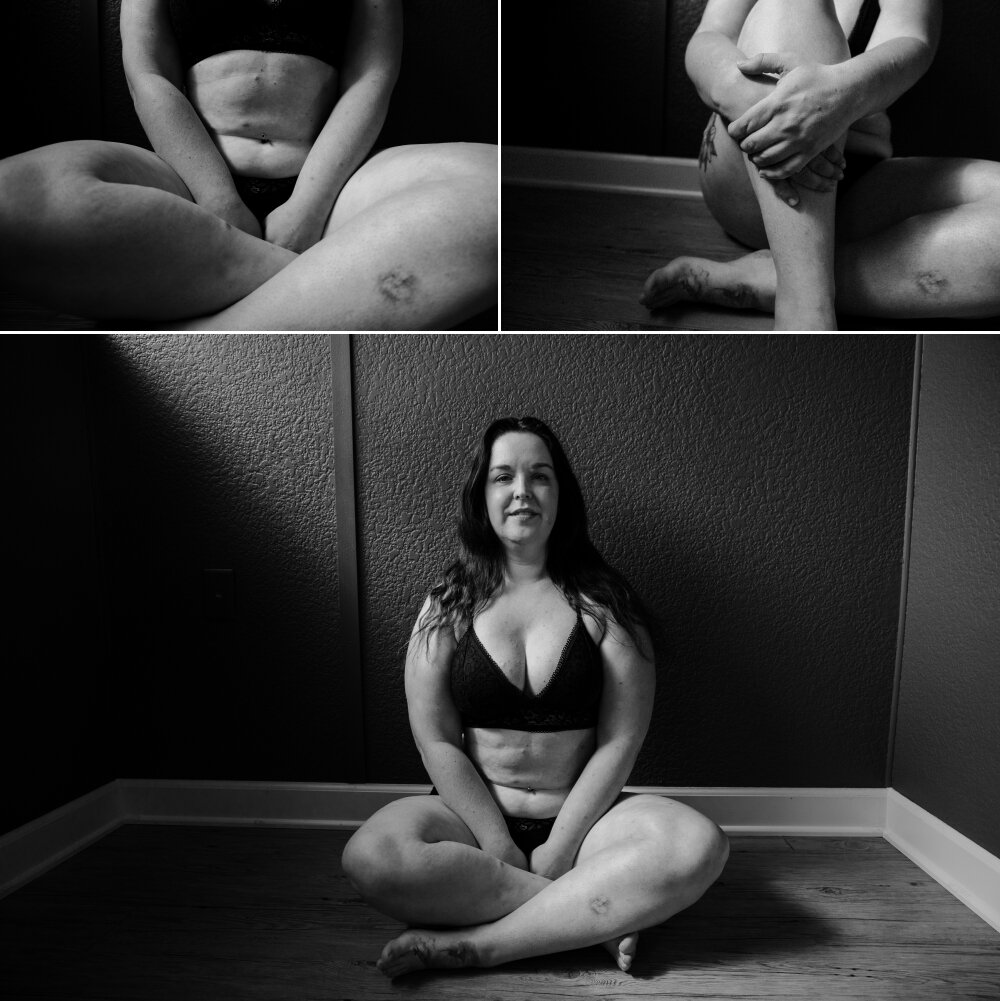 Fast forward to 2018 and just shy of 5 years of my Mom's passing. I'm finally starting to feel comfortable in my skin. I'm sitting in the Doctors office and we decide to schedule an appointment for Breast Cancer screenings as it was recommended I start getting screens at 32 or 33 yrs old. I elected to start at 32 and get an MRI. I had always been good at checking myself each month looking for lumps and bumps so I figured I'd get this MRI and be done for a year. Unfortunately I was mistaken. The doctors saw something on the MRI that concerned them. Now I have to have a mammogram and an Ultra Sound. The mammogram was so uncomfortable. Having my little A cup breasts smashed against the plates of the machine was the worst 30 minutes only to then have to have an Ultra Sound to look closer at an area of my left breast. During the Ultra Sound the Doctor saw a spot that they wanted to biopsy and they could do it that day or I could come back. Well I chose to do it that day because I knew if I waited I would be a nervous wreck and just had to get it done. The type of biopsy they did is called a core needle biopsy. I had a very large needle stuck in two spots (one on the left and one on the right) of my breasts. They numbed the area and then took the samples. It was probably one of the more painful things I have ever had done to my body. I woke up the next day and look at my breasts to discover a baseball size bruise as a reminder.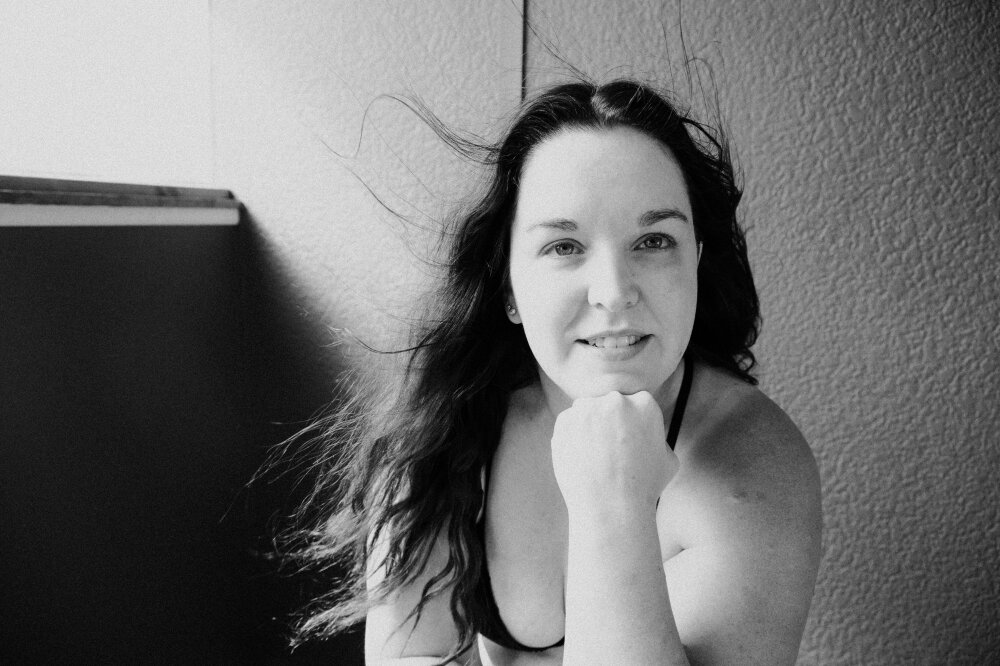 Then came the news I wasn't expecting June 2018. My Dr called and said " I have the results" he pause and said " you have Breast Cancer". All I could think to say as my mind went blank was "Okay". My Doctor said you have "Ductal Carcinoma in Situ, or Stage Zero". This is the very start of Breast Cancer. I was shocked that at 32 – I had breast cancer. I had to fight the disease that took my mom. After a good cry, a good hard cry I had to call family . That call which only opened the wounds of losing my Mom.
After meeting with Doctors and getting the details of "MY Breast Cancer" as none of us are exactly the same I decided that I would have a Double Mastectomy and have my breasts removed. It was my best chance at beating this disease.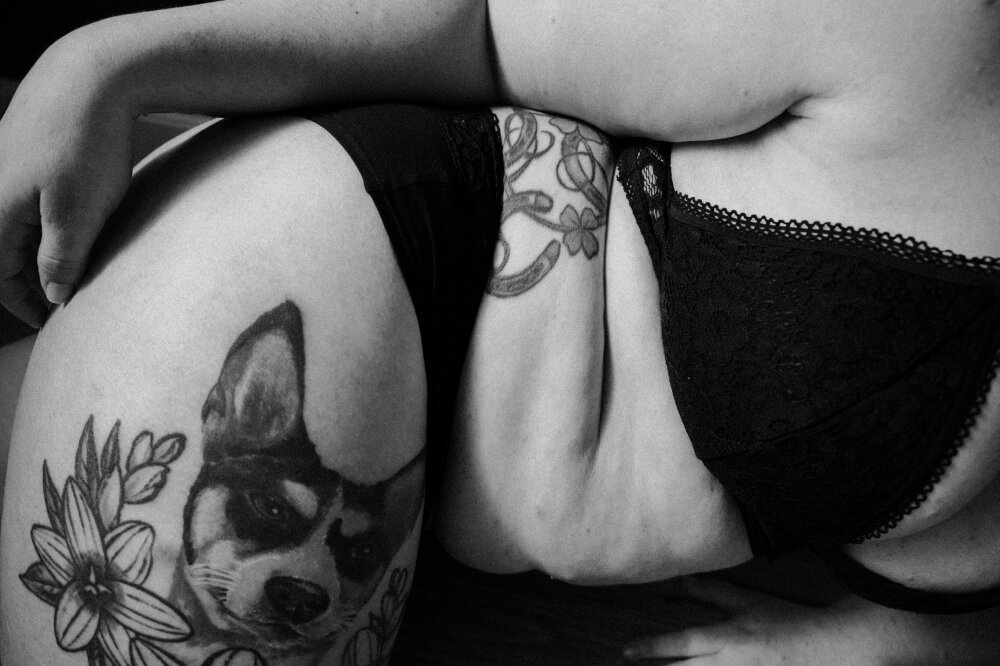 I had my Double Mastectomy and opted for reconstruction of my breasts. I was lucky and was able to have nipple sparing but the one nipple had tissue die so it looks deformed after it healed. I'm left with a scars from the mastectomy and one by my armpit from them removing lymph nodes. I had to live my life for 4 months with uncomfortable tissue expanders in my chest where my breasts once were. I couldn't lift my arms above my head ( think T Rex arms) and couldn't lift more than 6 lbs. my life was restricted. I had to live with drains coming from my incision sites for 2 weeks as well. I was "lucky" to avoid Chemotherapy or Radiation as my form of Breast Cancer and it's stage didn't recommend it. I even had people ask "did you really even have cancer than?" Just because I didn't have Chemo or Radiation doesn't mean I didn't have Cancer. I still lost my breasts to cancer I just didn't have it as bad as most. I had people say and I know they were just trying to make me laugh "you get a free boob job". I didn't want a boob job I liked my boobs. Yes they were small but they were mine.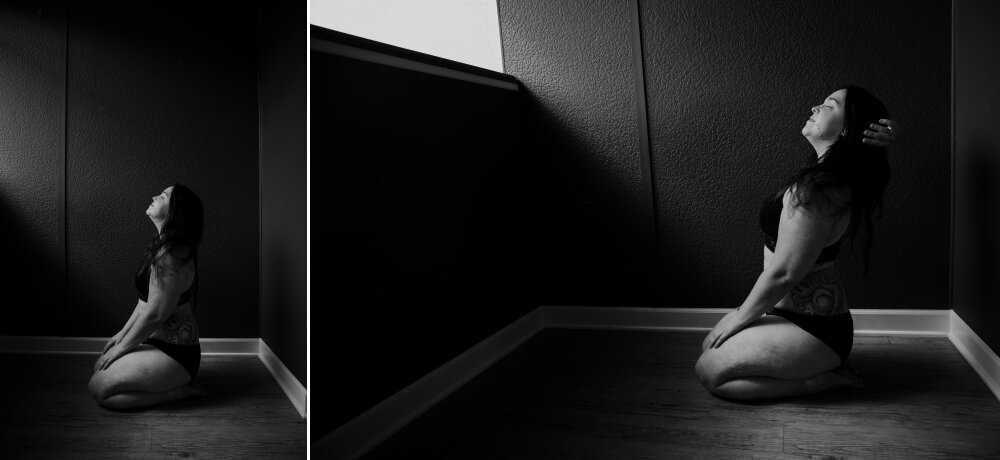 After 4 months of having the expanders and getting fills to stretch my tissue I got to have my implants put in or exchange surgery. I was exchanging my old breasts for the new. I did elect to go from an A cup to a D cup. I figured that if I had to lose them I might as well treat myself and go bigger and have a little more curves to my body. This surgery also came with fat grafting where they took tissue from below the bellybutton and my hips to make the breasts look more natural and even. I woke up to my abdomen in a binder and bruises from the graft areas. I looked like I had been assaulted. I couldn't even look at myself without cringing because of the bruises. I was "fifty shades of black and blue" . I didn't know bruises came in that many shades. After months of wearing binders and taking care of incisions I was fully back to "normal" January 2019.
I have now come to the point in my life where I don't care what a "man" thinks about my body or how much I weight. I just want to be healthy and EMBRACE THE CURVES. Yes I still have days where I'm not happy with my body and the scars from my mastectomy but I'M ALIVE!!! I no longer care what the size a wear. That number (or letter) on that tag is just that. It means nothing!!! It shouldn't have control over how I feel about my body. Learning to find what fits and accentuates my curves is has been my goal. The more I have focused on that and not the stupid tag that is attached to my clothing. My scale has also been removed from my home because the number on it means nothing. That number has no value nor does it affect my value as a person. That number no longer has control of my life and who I am as a person.
I have now been blessed with a wonderful man that came into my life just as I got diagnosed with Breast Cancer. I am now back into a routine of bettering myself mentally and physically because I have a wonderful support system. I am now loving the "new" me and all it's beautiful curves and scars.