"I walked out of my viewing session proud of myself." Ashley tells her story with Duluth Boudoir Photography
My name is Ashley Burger. When I was 5 I was in a horrific accident where I was burned on about 90% of my body. (Second and third degree). I saw the Boudie Call on the facebook page and just went for it. It's important to me to show women that even if you have scars or imperfections that you are still beautiful and badass.
We lived in the country and my dad had started a small fire in the sand. I was always with my dad. Always trying to help. I grabbed the gas can out of the back of my dad's truck and tried to carry it towards him. In this proccess I spilled gas on my dress and swimsuit i was wearing at the time. I dropped the gas can and ran away (not really sure as to where I was going) but I got too close to the fire and lit on fire. I screamed, my dad did the stop drop and roll, and rushed me to the ER. I spent 8 weeks in the ICU and now have scars on about 70% of my body due to the 25ish surgeries I've had. The scars are on both legs and arms. They are also on my chest. Due to these scars i do not have nipples.
I have struggled with people staring for 22 years. I have been called names. I have had people afraid to touch my arms.
I used to wear long sleeves and sweats or jeans. I used to hate looking in the mirror. The names and stares used to make me cry. I have made huge strides but its still a stuggle.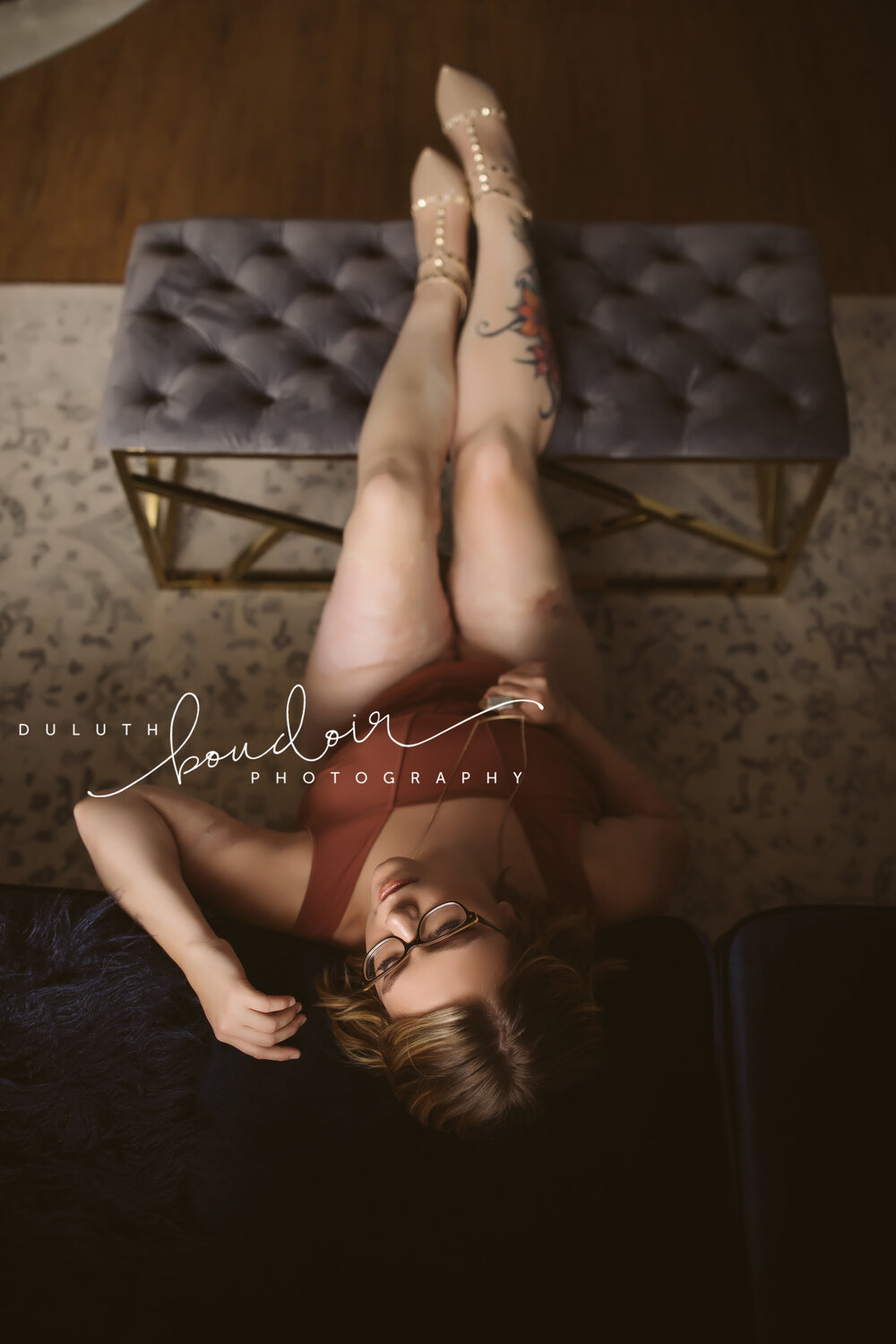 The session was amazing. Katie greets you when you walk in with a huge smile. She really makes you feel welcome and important. Emily and Jes go over everything and make you feel super comfortable. Once the photoshoot started I wasn't nervous anymore. It felt great to hear the ladies compliment me. They helped me get out of my comfort zone and really push myself to do that last outfit!!! The session really helped me feel comfortable with my body. I realize now that beauty is within and as long as your happy with yourself it doesn't matter what others think. Honestly I teared up looking at my photos. I walked out of my viewing session proud of myself and feeling better about myself then ever before.
If you've been thinking about having a session, do it!!!! You'll walk in nervous but its totally worth it. The ladies make you feel like a goddess. They compliment you and make you feel like family.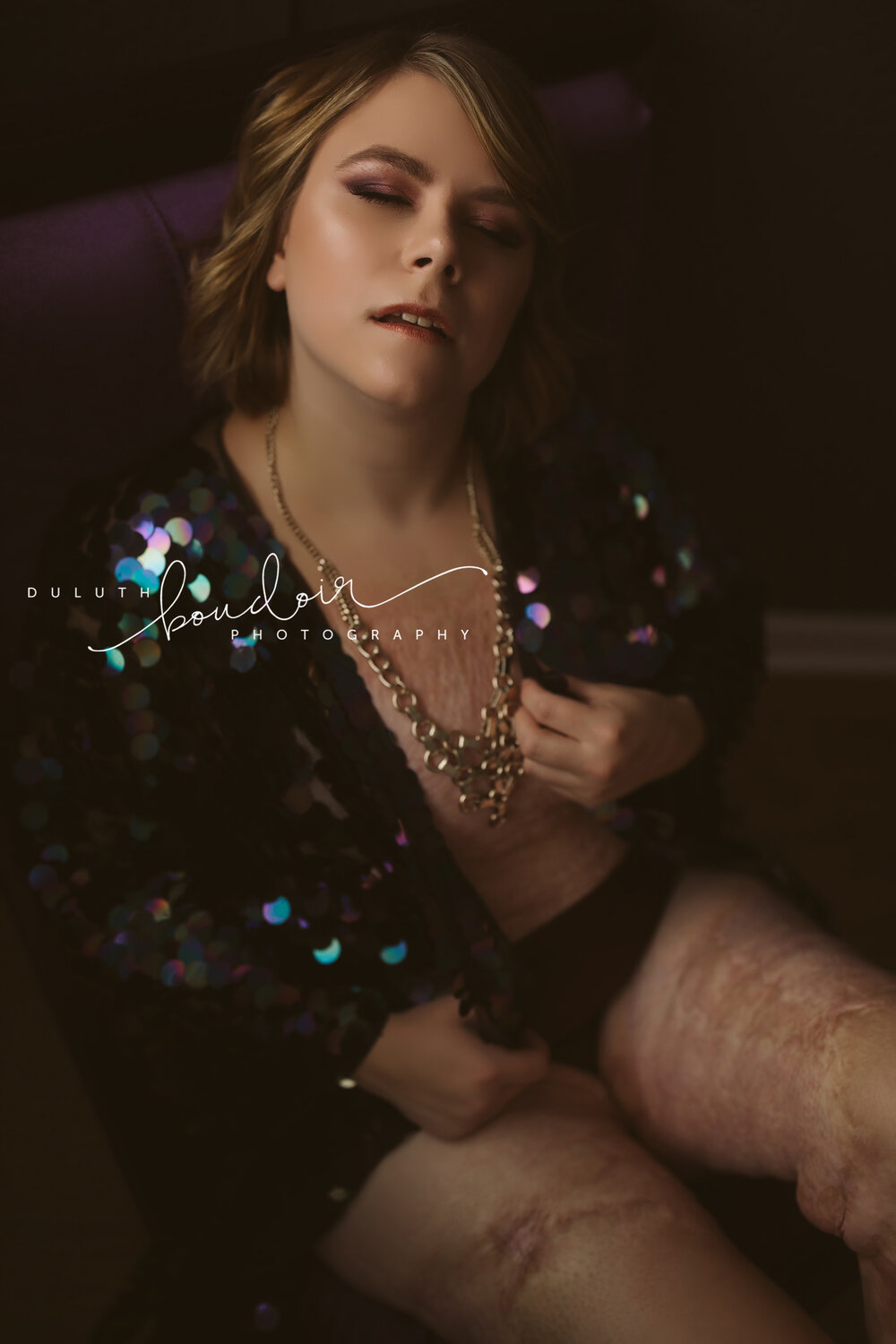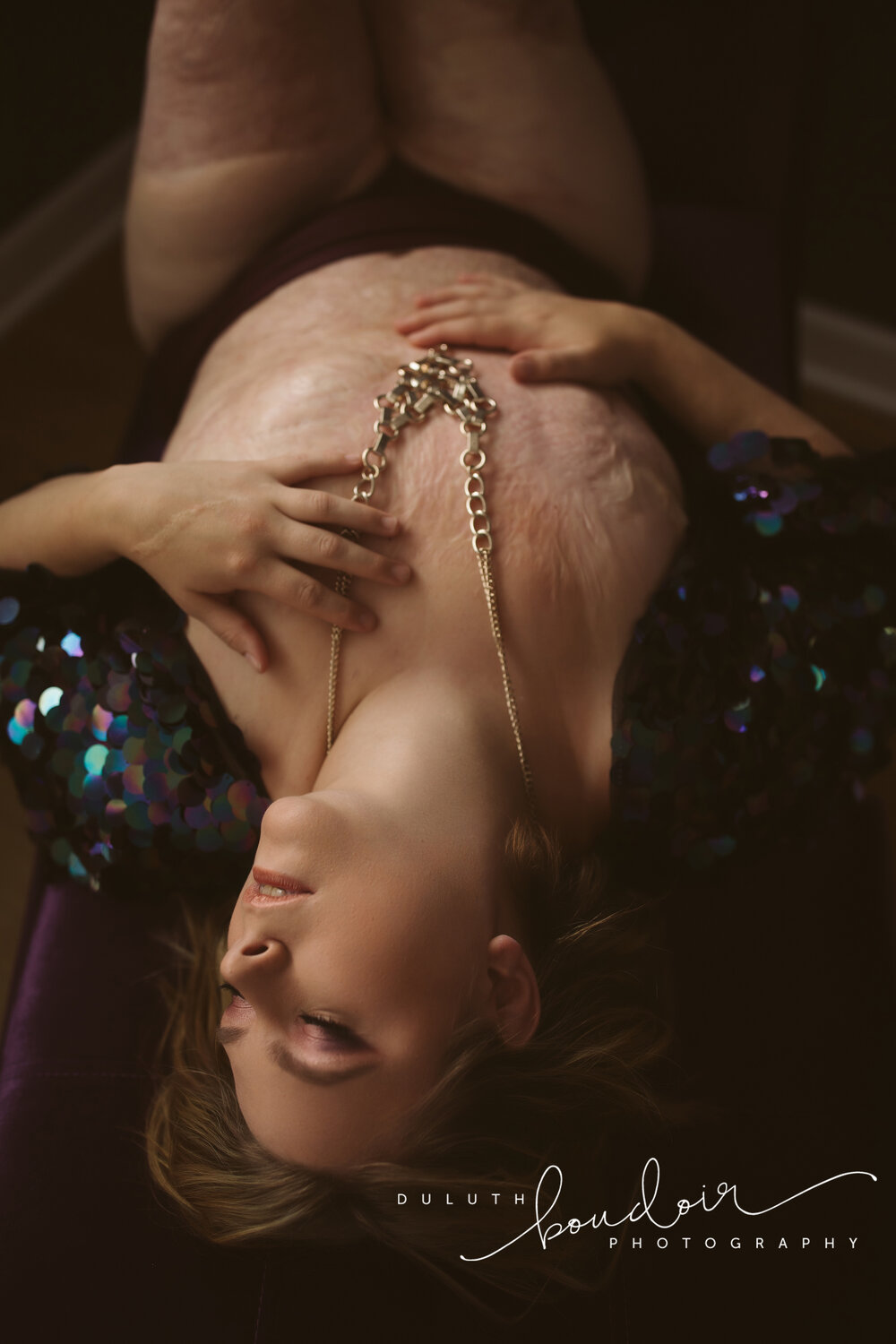 Thank you for reading my story and for this opportunity. I love you!!