"I felt great and it was super easy!" || Duluth Boudoir Photography Interview with Angela
Name: Angela
How Old Were You At Your Session? 30!
What made you decide to book a session? I'm getting married this summer, but also the fact that I'm 30. Its just one of those ages that makes you want to live it up!
Describe your experience. I was shocked that I had no trouble finding pieces I loved and felt sexy in from the closet. I didnt use any of the stuff I brought. I felt great and it was super easy! They ladies walked me through it every step of the way. Great experience!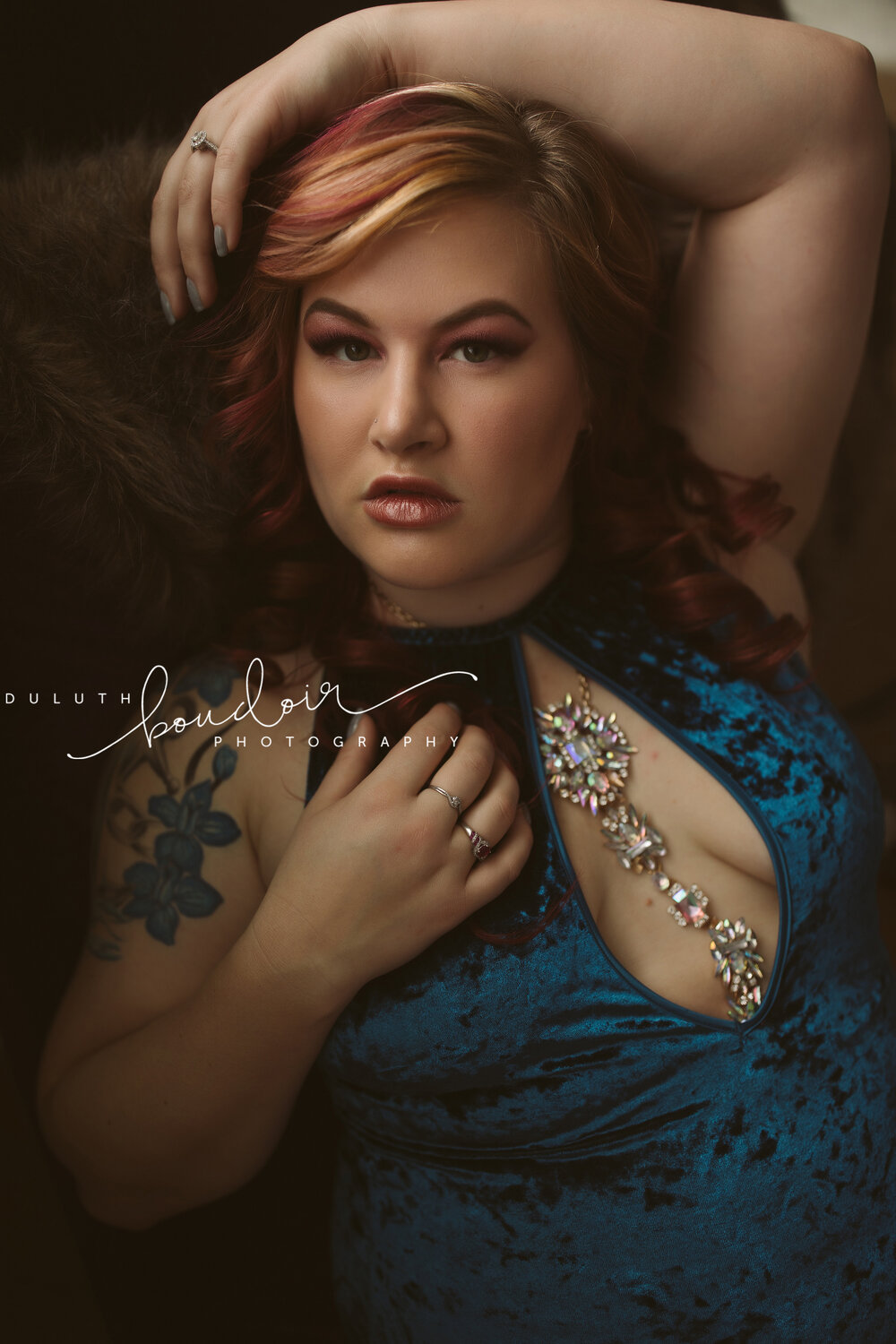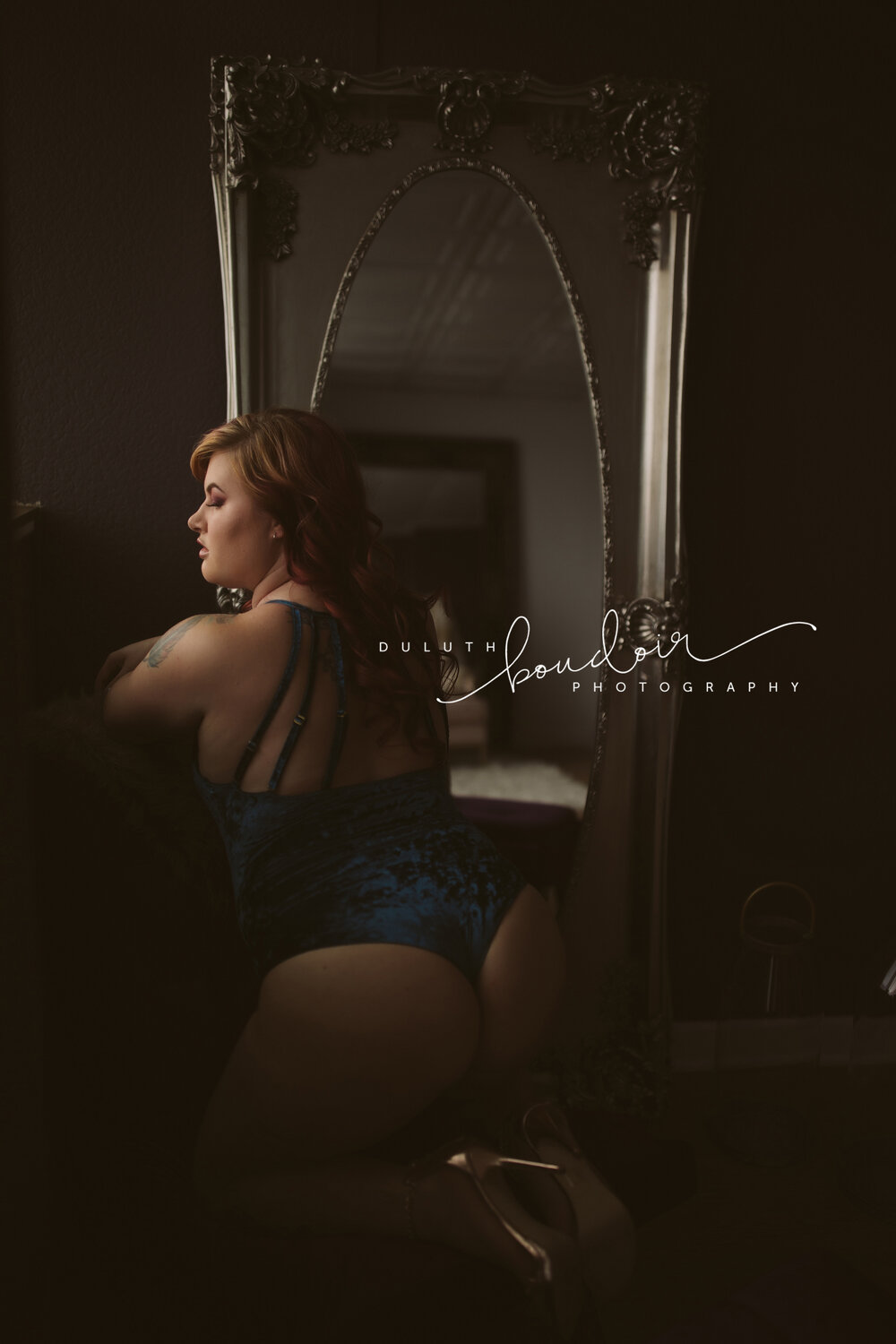 How did you feel about yourself after your session? I feel more confident. I cant wait to give the album to my partner on our wedding day, plus I get to look back at how bad ass I was at 30! So excited for my album!
Were you nervous before your viewing session? Yes!
How did you feel about yourself after seeing your photos? I was so pumped! I felt like I was watching a super sexy babe posing for camera, and guess what? I guess I was!
What were your favorite products? The albums are my fav because I like photo albums anyway. I'm old fashioned that way. The digital products are amazing though as well!
What would you tell anyone interested, but maybe hesitant, in booking a session of their own? Do it! I think its something everyone should experience at least once. So much fun and its something you can always look back on and smile about.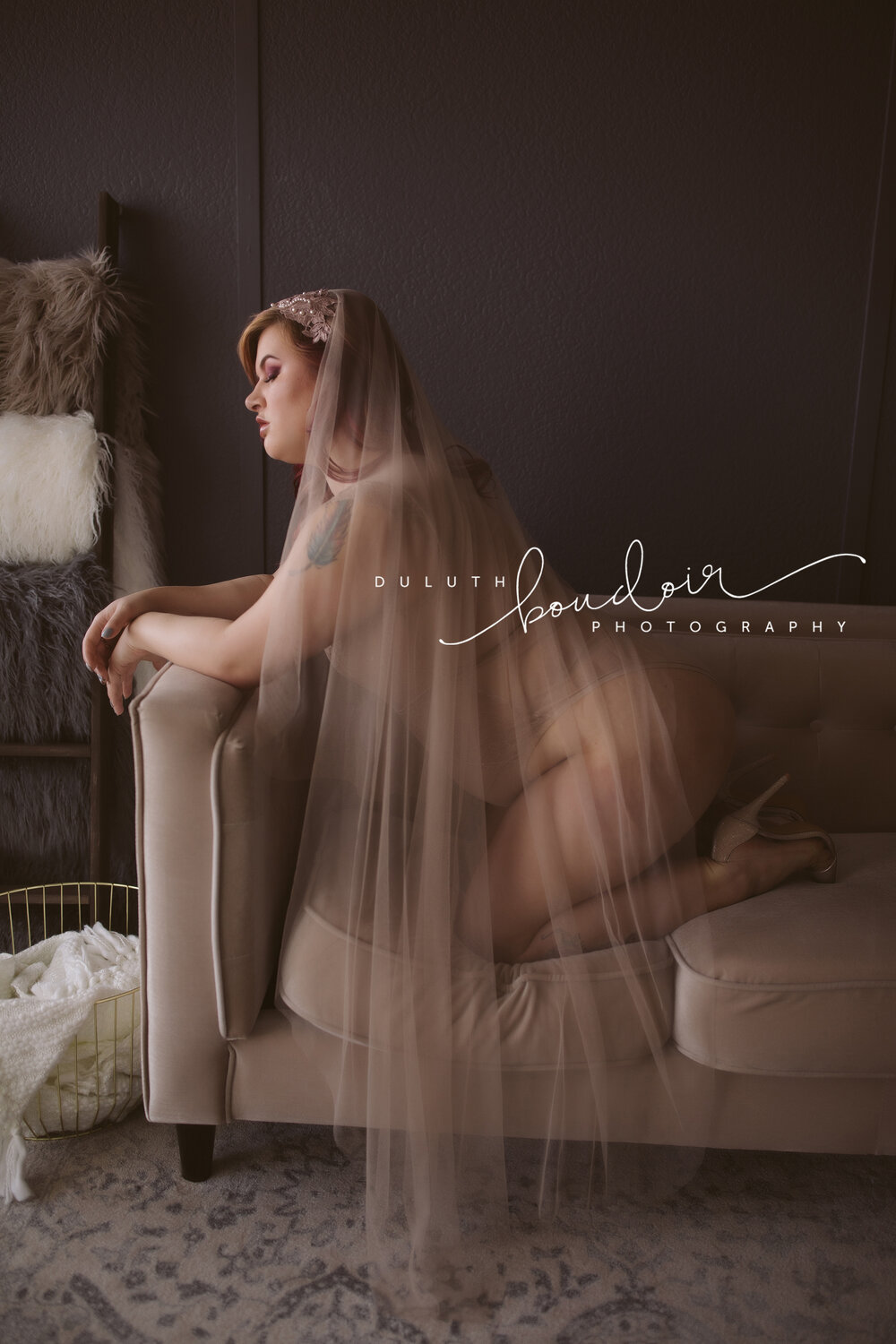 How was working with Jes, Emily, and Katie? Awesome! Totally fun ladies and they really set the vibe.
Will you be doing another session? Yes! I'm hoping in a year or 2 to do another session.
---
For information to book your very own session, click here to get the goods!