"I can't wait to do it again!" || Paige's Interview with Duluth Boudoir Photography
Name: Paige Turner
How Old Were You At Your Session? 26
What made you decide to book a session? Just because I wanted too, and my fiancé wanted me to do it as well
What were you most nervous about for your session? how I was going to look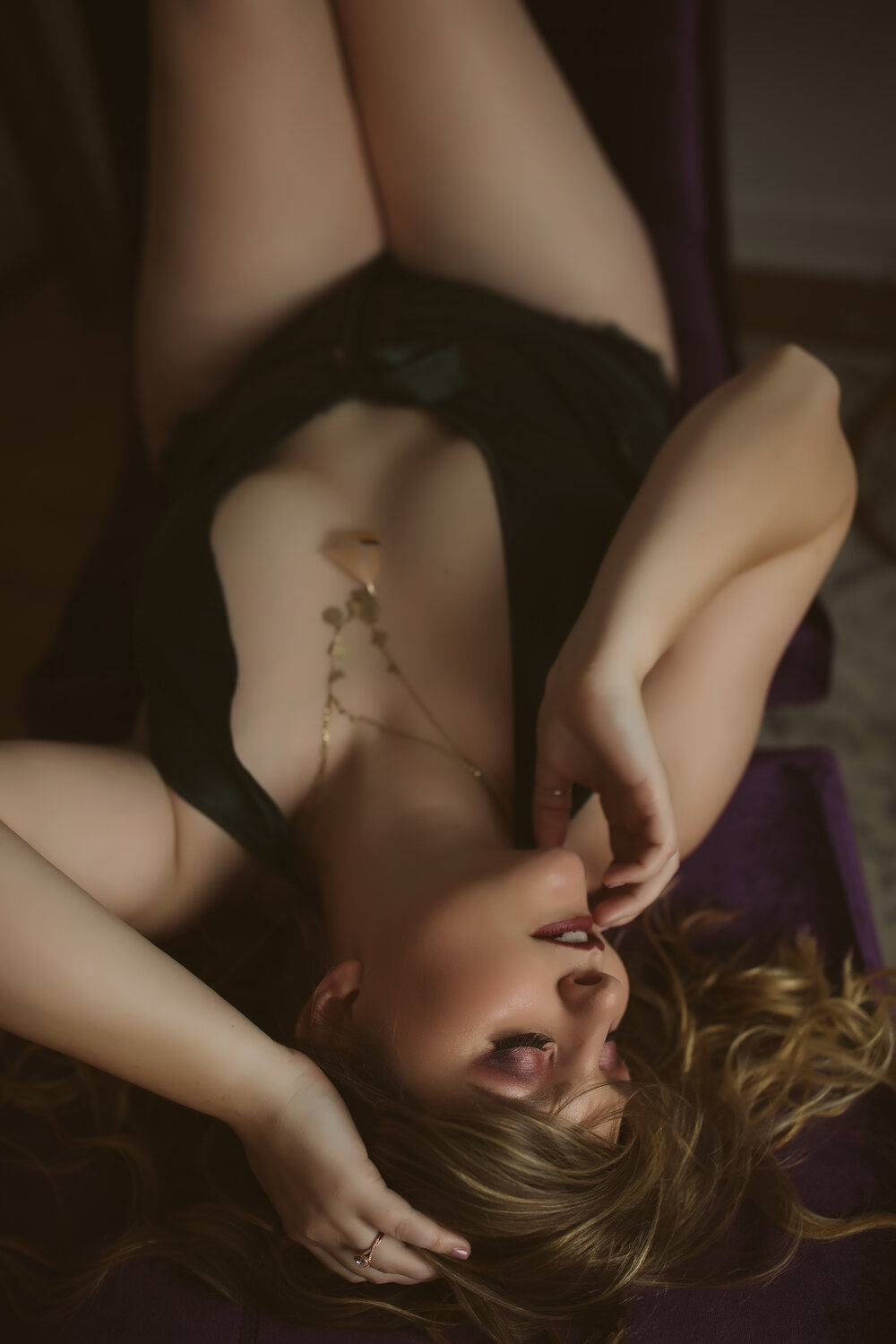 Describe your experience. It was a lot of fun, and I felt super sexy! I was laughing a lot and I loved the way I felt! I felt more confident!
How did you feel about yourself after your session? Sexy as F***! I was feeling great! I loved it!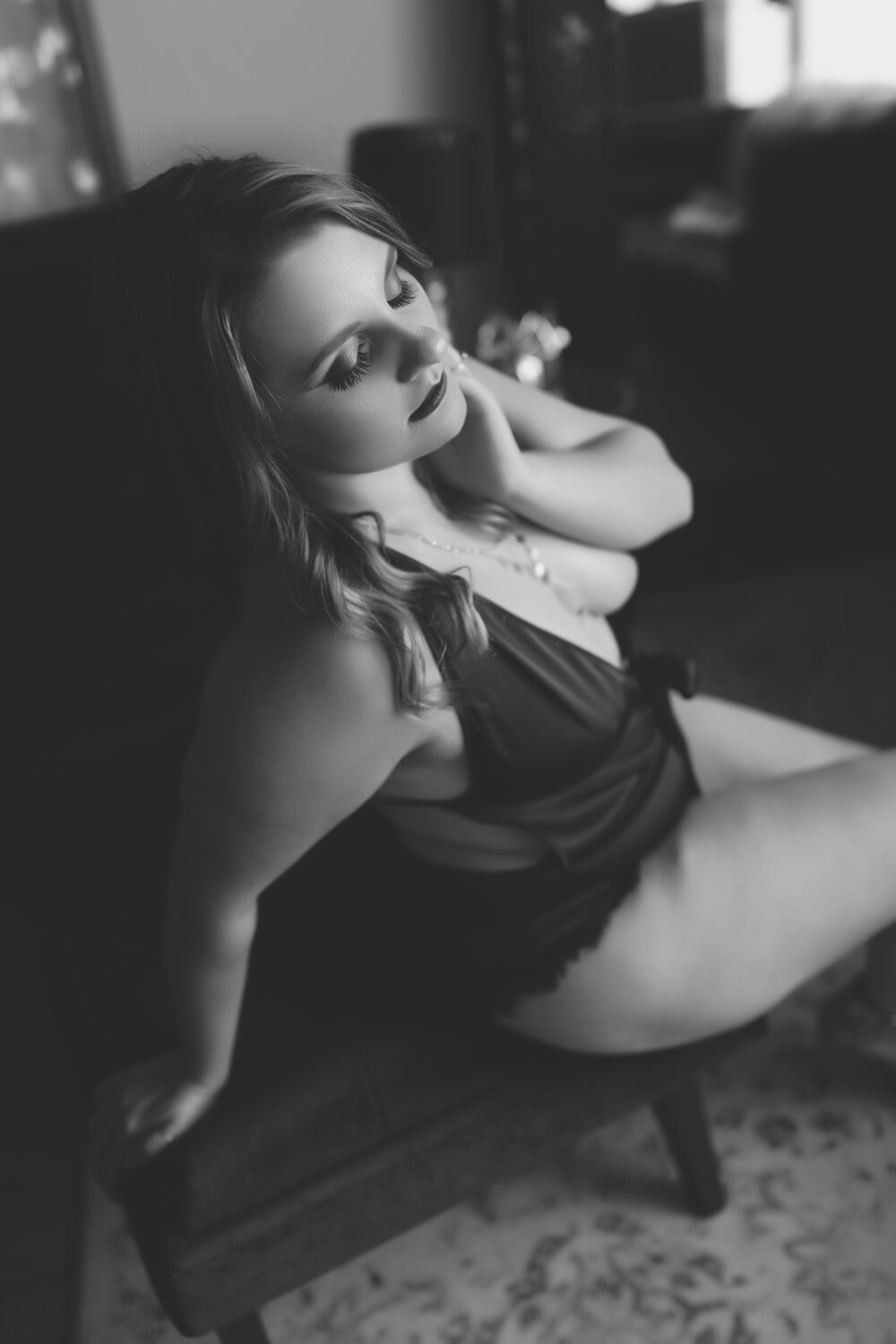 Were you nervous before your viewing session? I was! I was more excited though! I couldn't wait to see them and to have Shane see them too!
How did you feel about yourself after seeing your photos? I loved myself more! I loved the way they looked and I couldn't wait to own them! I felt sexy as hell!
What were your favorite products? All of them! But I loved the album and the rose gold drive we get will all the photos on it
What would you tell anyone interested, but maybe hesitant, in booking a session of their own? Do it! You will not regret it!
How was working with Jes, Emily, and Katie? The BEST!!!! I can't wait to do it again! They made me feel amazing and they really worked with me! They made it a lot of fun too!
Will you be doing another session? Yes! I think in the future! I would love to!
Anything else you want to add? This was the best thing I have done in a long time for myself! It really did help my confidence and it was a lot of fun! 🙂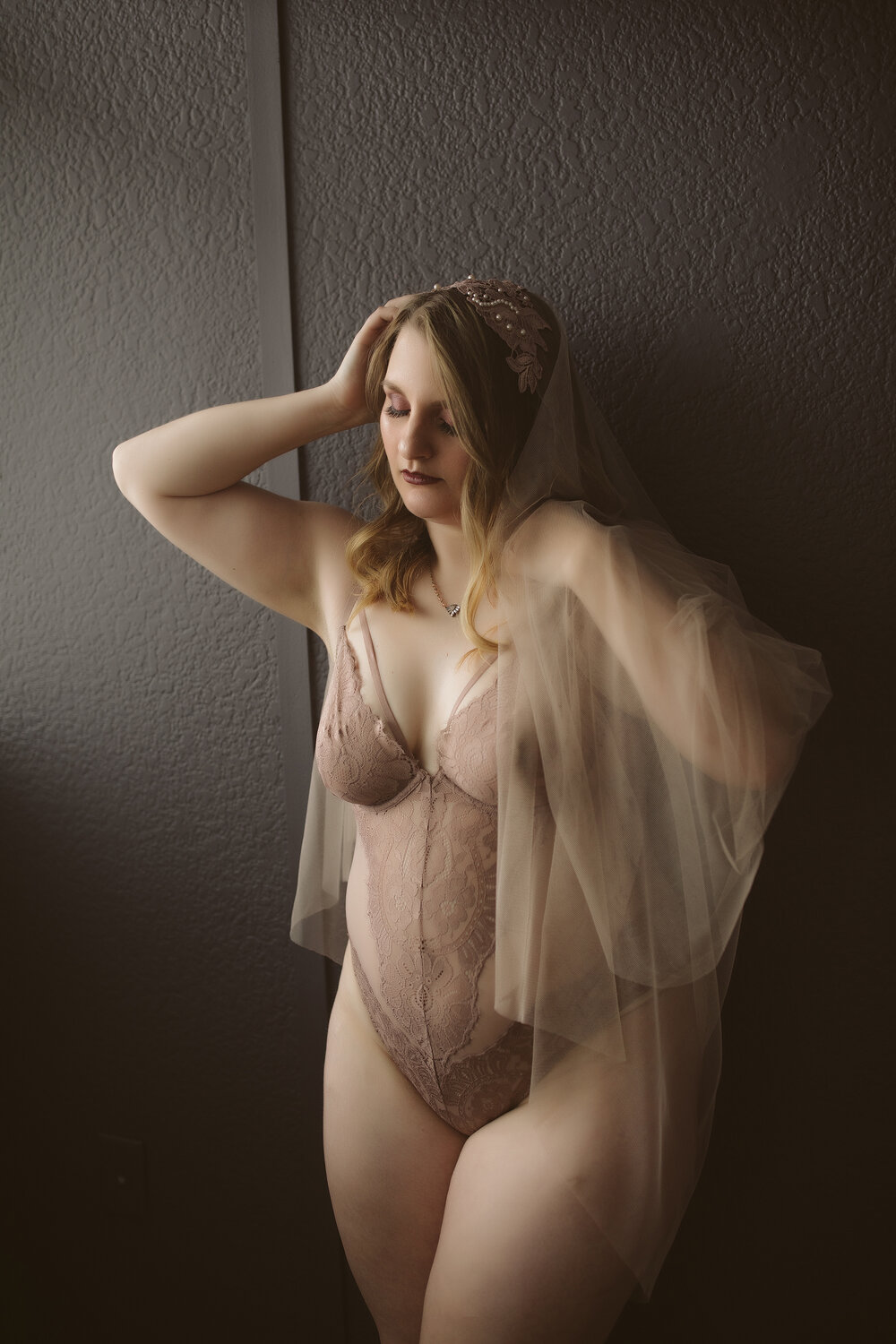 We know this human is stunning, and we know you want to have gorgeous images of yourself as well. If you are interested in booking a session of your own or have questions about a session with us, click here and fill out the information to get started on your own personal journey with us!