"allow yourself to live and experience life to the fullest" || Rachel's Story told to Duluth Boudoir Photography
As soon as you enter the studio, you enter an experience curated for you. Attention to detail in your pre-session survey guides your closet selection for trial, with gentle opinions to encourage and offer a second set of eyes while pondering.
Your hair and makeup is styled to accentuate the canvas that is yourself to complement the look you are trying to achieve, with styling of each outfit carefully considered.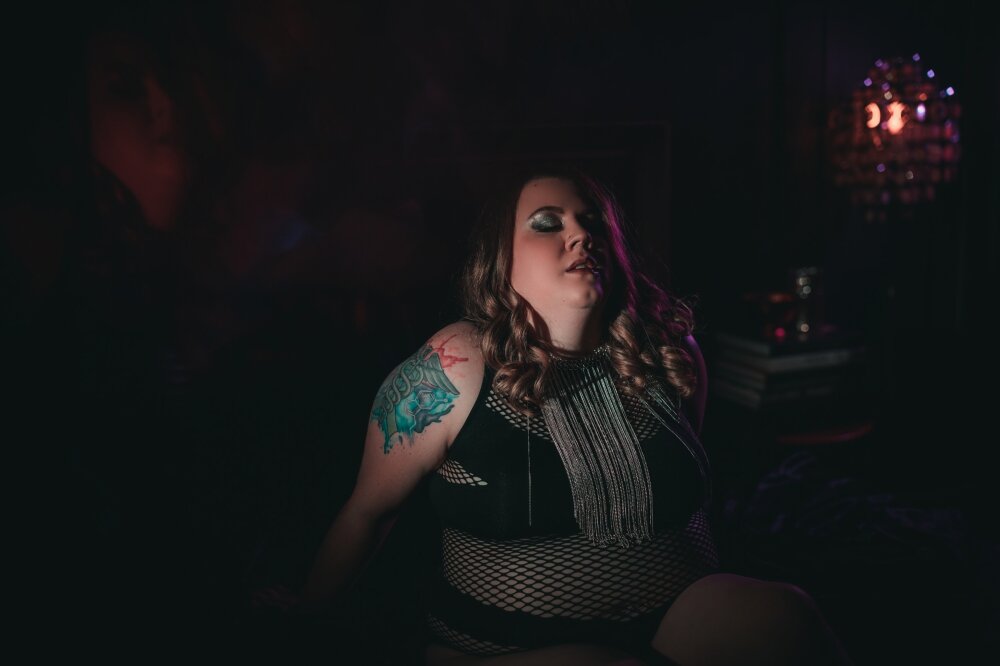 You put on your first outfit, and the shooting begins. Allowing someone to photograph you allows you to see yourself through their lens—both literally and metaphorically, as a portrait of the vision you designed—angelic, badass, bridal, gothic, the options are virtually limitless.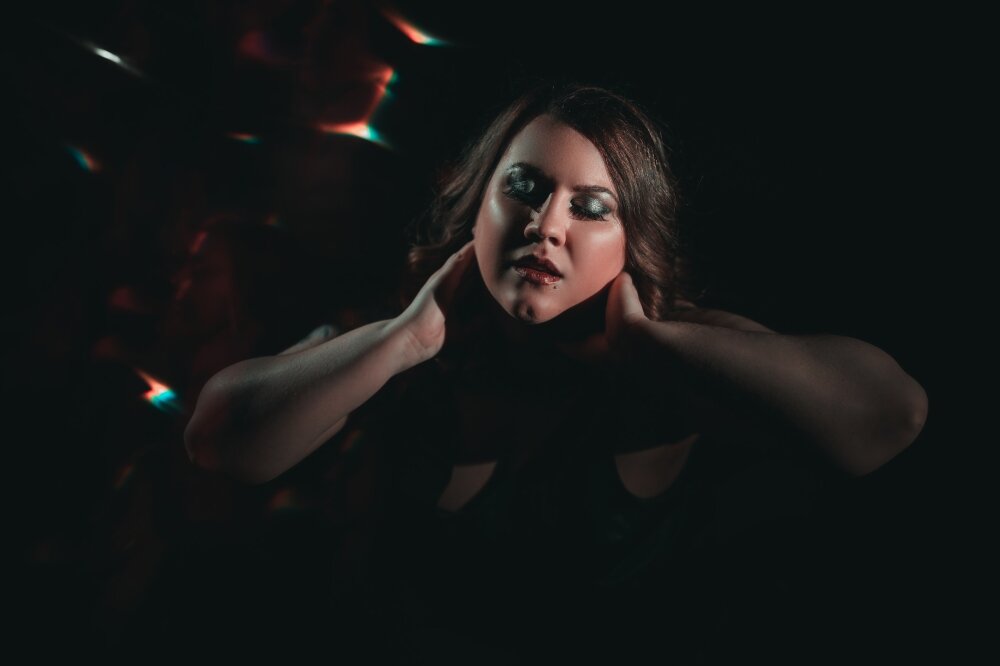 As you flow through posing and outfit changes, previewing back of camera images, immersed in the experience of your body and your personality showing, chin up, lashes down, breathe through your mouth.
I've used paint, in different ways, in both my send and third shoot, with each opportunity being presented as, "do you want to try something weird?" The answer to that question should always be yes for me, as it has created unique images! Doing a night session changed the feel from both of my precious sessions, added some mystique.
Through all three of my shoots, I was in a different spot personally, professionally, and in my relationship with my body. With my first shoot, I was getting burnt out by trying to date and feeling the need to lower my wants/needs list for a potential partner. I was a new nurse, trying to balance work and working on my Bachelor's degree. Prior to my second shoot, my beloved dog had just passed away, and I was anxiously awaiting grad school orientation. As my third shoot arrived, I was a fierce independent woman—did I even want a man? Certainly I didn't need one—working my way through my 5th semester of my doctorate. Do I love my body everyday? Certainly not, however it is (relatively) healthy, it allows me to work two (sometimes three) jobs and attend graduate school. It recently has allowed me to meet the first guy to graduate to a second date in years. It carries me to socially distanced, weather permitting adventures with my best friend and her children. It's an ever evolving vessel that houses my soul. A wise coworker once introduced me to, "The Rules for Being Human," with rule number 1 instructing, "You will receive a body. You may like it or not, but it will be yours for the entire period around."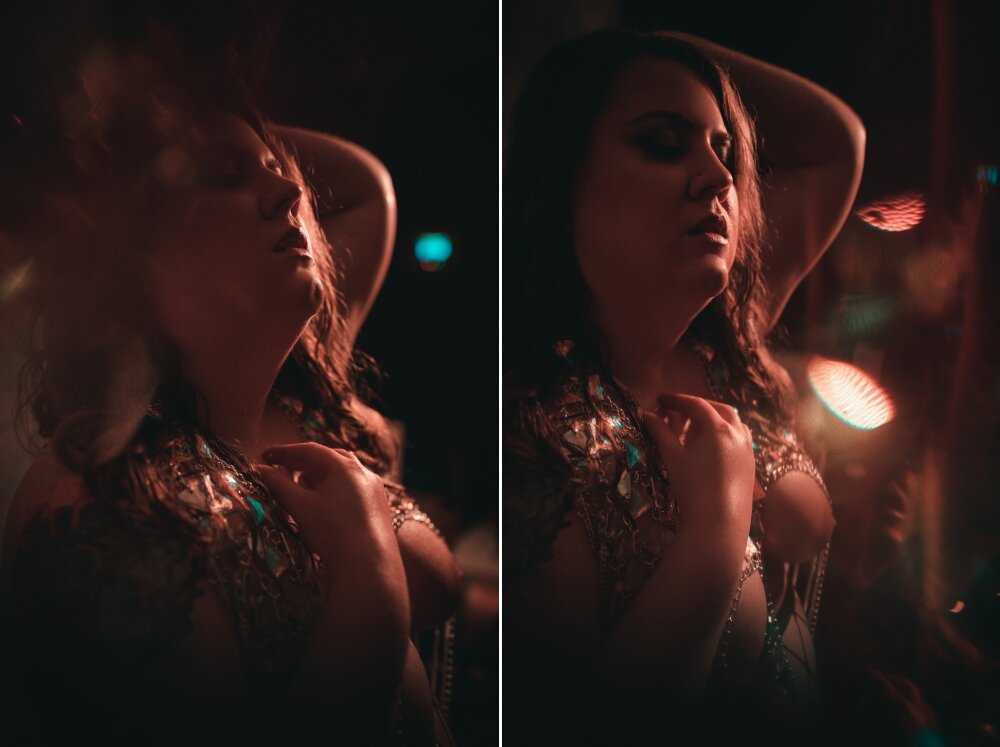 The point of my musing is that if you are on the fence, book the shoot, do the scary thing, try something different, allow yourself to live and experience life to the fullest!"
With love,
Rachel DeBruyne

We know this human is stunning, and we know you want to have gorgeous images of yourself as well. If you are interested in booking a session of your own or have questions about a session with us, click https://www.duluthboudoirphotography.com/contact and fill out the information to get started on your own personal journey with us!